YouTuber Carrymimati will not go to 'Bigg Boss 14' leaving his fans , announces himself on social media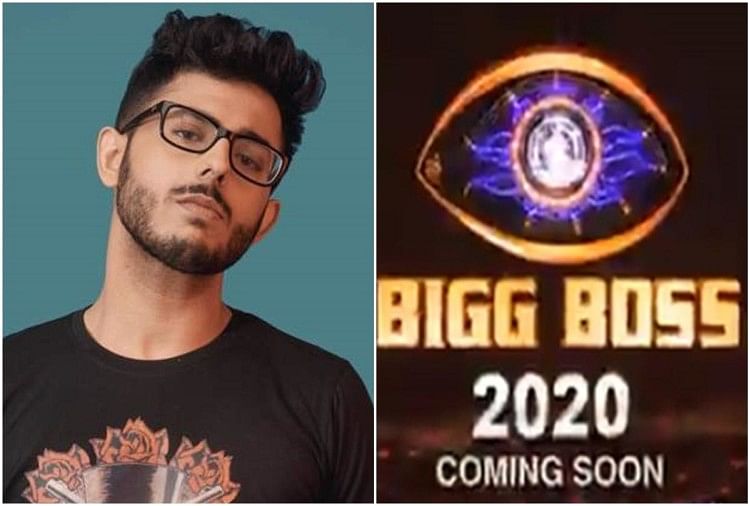 Youtube actor Ajay Nagar, popularly known as Cariminati, has refused to appear as a contestant in the 14th season of the TV controversy-ridden reality show 'Bigg Boss'. By sharing a post about this on social media, Cariminati himself has made it clear that he will not be a part of this reality show.
At the same time, he has urged his fans not to trust the news coming about him. Discussions have been taking place for a few days now that the country will be a part of the new season of the show 'Bigg Boss', hosted by Karinamati actor Salman Khan, the king of the roasting world on YouTube.
Some media reports even claimed that he had reached Mumbai and was kept in a quarantine at a hotel here. But now all this news has been proved wrong. Carrie herself wrote to her fans on her social media account who were unsubscribing false news and her YouTube channel, 'I'm not going to the Big Boss! Don't believe in everything you are studying. '
For the last four years, another famous YouTuber of the country, Bhuvan Bam, has also been rumored that he is going to enter the contestant in Bigg Boss house. However, Aaj Tak Bhuvan has not been a part of any season of the show. On Wednesday, when Carrie spoke of not being part of her Big Boss, Bhuvan reacted to this and wrote on social media, 'You will go next year too. Like I have been going for the last four years. ' Bhuvan wrote this for rumors flying for Carrie.
Significantly, his fans started getting angry after the news of Carrie going into 'Bigg Boss'. In this rage, he also unsubscribed to the YouTube channel of Carrie. However, now Carrie herself has made it clear that she is not a part of the show. Let us know that in the recently released promo of this show, it has been told that it will start on TV from October 3. Its premiere shooting show host Salman Khan is scheduled to begin from October 1.