Vidhya Balan shares clip of short film "Natkhat" , presented for Oscars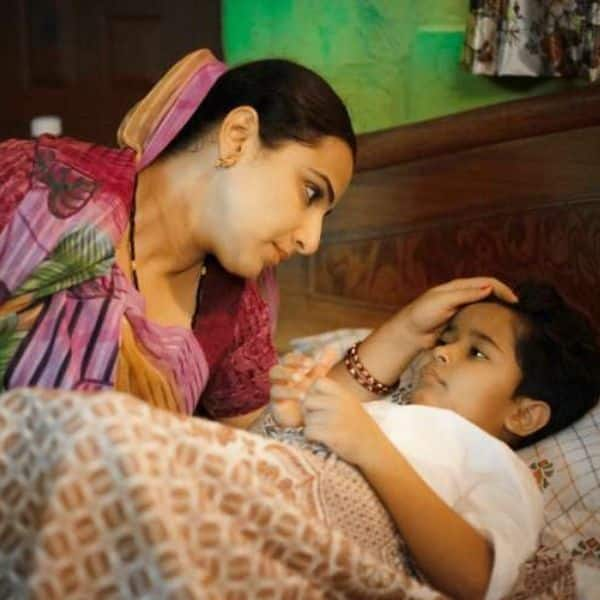 The short film Natkhat directed by Shaan Vyas that stars Vidhya Balan has grabbed a lot of attention from the audience and received favorable reviews from the critics.
The film became one of the contenders for Oscar along with Shameless directed by Sayani Gupta.
A short clip from the film is making rounds on social media after the short film is running for Oscars. Vidhya Balan also shared the clip on her social media account.
In the clip, Vidhya Balan is seen massaging her son`s head. She is having a conversation with him. The innocent conversation becomes a worrying one in the end. This scene creates fear in minds of the
The short film is based on the subject of Gender-equality. This is a sensitive issue so, the film handles it with a lot of care.
The film came out on June 2, 2020. The film is produced by Ronnie Screwvala, directed by Shaan Vyas and written by Vyas and Annukampa Harsh.
Russel D'Silva gave the short film a four and a half stars and wrote, "From the first frame to last, Natkhat plays out like a children's nursery rhyme in motion interspersed with the harsh realities of adult life, which rob you of everything good that you're born with".
He added, "Vidya Balan once again deserves the highest praise for not only being pitch-perfect be it in the way she uses dialogue or silence to express her pain and anxiety, but also for a star of her pedigree to agree to be feature in and produce a short film of such magnitude'.
"Raj Arjun, Atul Tiwari, Sparh Shrivastava, Nivedita Baunthiyal, and everyone else from the supporting cast lend fantastic support by making your skin crawl with the patriarchy they display. Most of all though, it's writer-Director Shaan Vyas (who earlier had produced prestigious films like Haraamkhor and The Lunchbox), along with co-writer Annukampa Harsh, whom I doff my hat off to for constructing a movie packed with so many touching moments and so much dramatic heft that it feels like you're staring at a powerful portrait on gender equality for 30 minutes, yet never being distracted once. The way they juxtapose a bedtime story by a mother with a montage of blood-curdling patriarchy needs to be seen to be truly comprehended", he added.