US Capitol temporarily shut down: lifted after authorities bring fire in homeless camp under control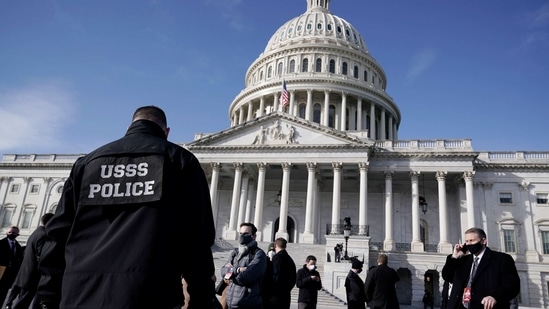 On Monday the US Capitol complex temporarily locked down during a rehearsal for President-elect Joe Biden's inauguration after a fire in a homeless encampment roughly a mile away sent a plume of smoke into the air and caused security concerns.
But law enforcement officials said "there was no threat to the public and the fire was not believed to be a threat to the inauguration. Local firefighters put out the blaze quickly. The evacuation of some participants and the lockdown were ordered by the acting chief of Capitol Police in an abundance of caution".
Biden did not participate in the rehearsal, nor were other VIPs who will attend the inauguration ceremony.
The US Secret Service tightened security in and around the Capitol a week early in preparation, and the city centre is essentially on lockdown. President Donald Trump has refused to attend the inauguration.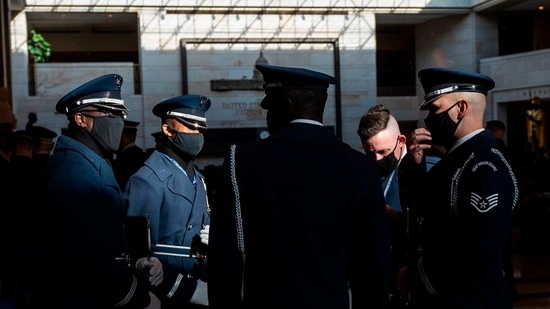 Capitol police spokeswoman Eva Malecki said 'there were currently no fires on or within the campus. Members and staff were advised to shelter in place while the incident is being investigated'.
The lockdown was lifted about an hour later. Five people died in the Jan. 6 riot, including a police officer.
The US Capitol complex was shut down for about an hour on Monday. The Capitol Police in a statement said the lockdown was lifted and the fire nearby was contained.
"Out of an abundance of caution the US Capitol complex was temporarily shut-down. There is no threat to the public," the US Secret Service said on Twitter.
The Capitol Police earlier said that as a precautionary measure its acting chief shut down the complex, which consists of the Capitol, its grounds and several buildings.
The city's fire department posted on Twitter that firefighters put out a fire outside near the Capitol complex.
"There were no injuries," the department said. "This accounts for smoke that many have seen."