UK`s foreign policy shifted to India by Boris Johnson after Brexit
On Tuesday, Prime Minister Boris Johnson will reveal the plans to shift Britain`s foreign policy focus towards India and the Pacific as the country adjusts to a world in which China and Russia are seen as a threat to the security of nation.
After UK left the European Union, Boris Johnson will travel to India next month as UK is applying for partner status in the Association of South East Asian Nations.
For its first operational deployment, HMS Queen Elizabeth, the Royal Navy aircraft carrier will be sent to the region.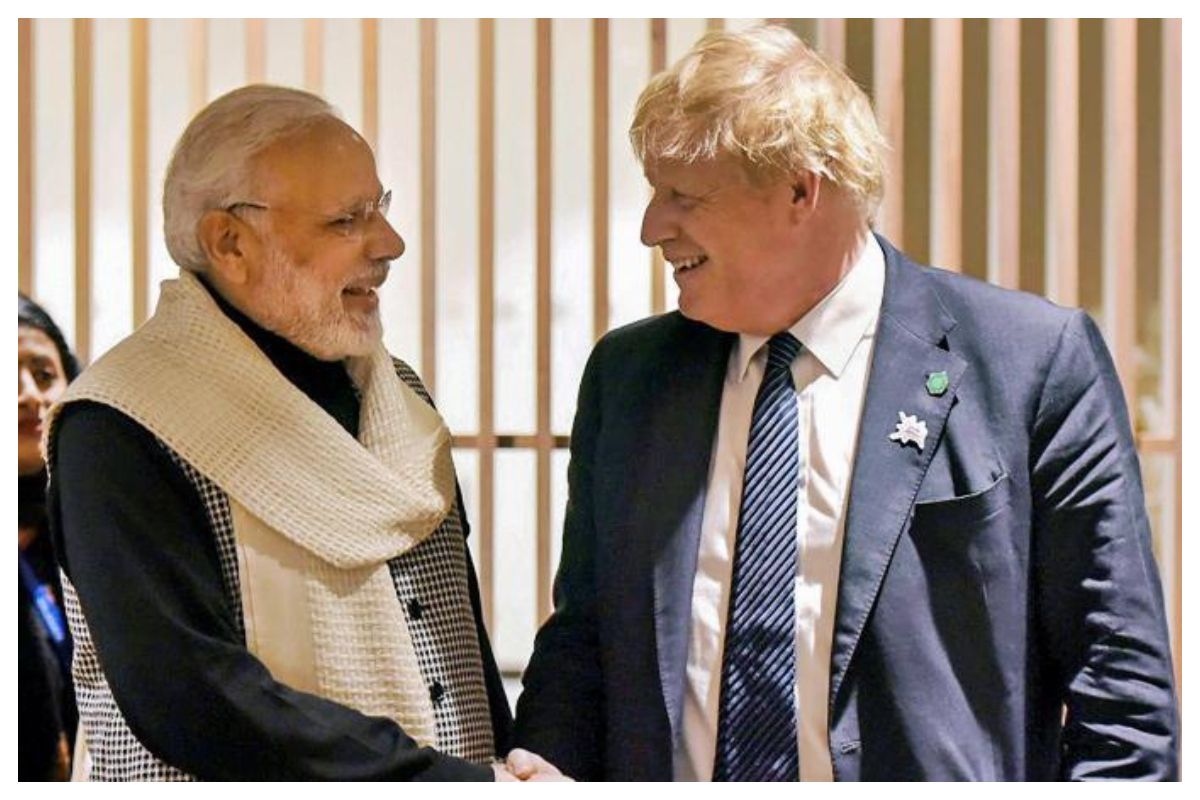 The government said that climate change will be made and biodiversity will be preserved. Britain's security, defense, international development and foreign policy have been observed for a year.
"So under this integrated review we will work ever harder, and give ourselves all the tools we need, to coordinate with like-minded democracies in the U.S., in Europe and around the world to protect and advance those ideas and beliefs against those who oppose them," Johnson wrote Tuesday.
Johnson will visit India at the end of April as Britain seeks to "unlock" the opportunities in the strategic Indo-Pacific region.
The announcement of visit was made earlier when he was to visit India on Republic Day but due to increasing COVID-19 crises, he could not.
A centre foreign policy included shift to Indo-Pacific regions, which includes UK applying for partner status of Association of South East Asian Nations economic union.
The visit will unlock opportunities for anticipated India-UK Enhanced Trade Partnership (ETP).
Lord Tariq Ahmad, the minister for South Asia in the UK Foreign, Commonwealth and Development Office, is currently in India to add further momentum behind the ETP expected to be signed by Johnson and Prime Minister Narendra Modi when they meet next month.
"The foundation of our foreign policy is who we are as a country, our values, our strengths and most importantly, our people. So I am determined to ensure we have a foreign policy that delivers for those people", said Johnson.