Sushant Singh drugs case: NCB raids seven hideouts in Mumbai and Goa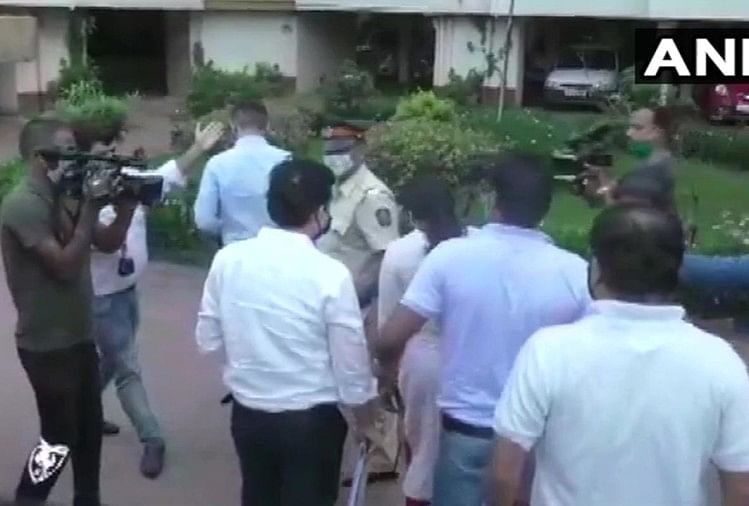 The Narcotics Control Bureau (NCB) raided about seven places in Mumbai and Goa on Saturday over the drugs angle in the death case of Sushant Singh Rajput. According to reports, the next step of action in the matter will be a high-level meeting at the Office of NCB in Mumbai.
In the drugs case, Rhea Chakraborty has reportedly confessed to the NCB that actress Sara Ali Khan and Rakul Preet, designer Simone Khambata, Sushant's friend and former manager Rohini Iyer, and filmmaker Mukesh have consumed drugs. Rhea has told the agency that 80 percent of Bollywood stars take drugs.
There are reports that the NCB is preparing to summon 25 major Bollywood stars in the drug investigation. Rhea, in her statement to the NCB, had reportedly accepted her role and finances in the purchase of drugs for Sushant. Sources had earlier claimed that during the NCB's interrogation, Rhea had revealed some names of Bollywood celebrities who consume and purchase drugs.
About 15 Bollywood from people are on the NCB radar. It is learned that these are B-class actors. Some of these personalities are buyers of drugs and some are consumers, sources said. The NCB investigation has also revealed that some circles procure and supply drugs to celebrities.
During the NCB investigation, it has been revealed that Shovik Chakraborty and Deepesh Sawant had used courier service for the delivery of drugs from Sushant's house to Ria's house during the lockdown in April. The courier has confirmed that he had given the courier from Diesh Sawant to Shovik Chakraborty during the lockdown.