Sajid Khan accused by model Sherlyn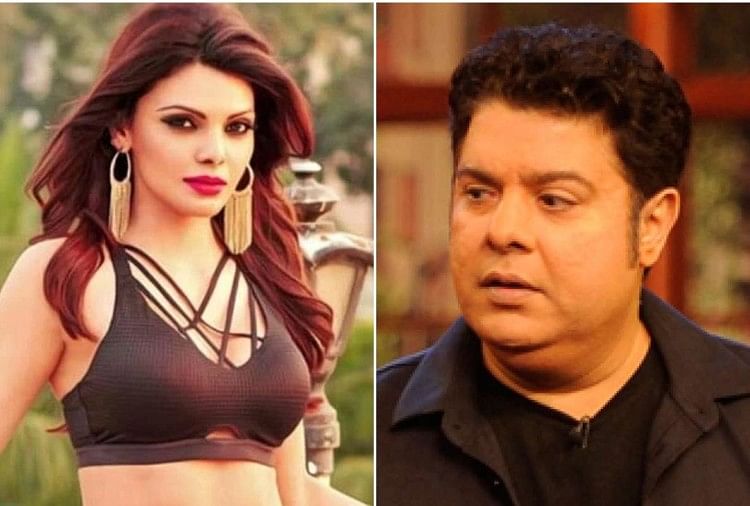 Many Bollywood directors have come into the limelight as they have been alleged for sexual harassment.
On Monday, Bollywood actor-model Sherlyn Chopra on her Twitter handle accused filmmaker Sajid Khan of sexual harassment. In the tweet, she recalled her meeting with Sajid Khan in 2005 after the death of her father. As per the tweet, Sajid had her to feel his privates.
She added that she refused to his demand and told him that she was not meeting him to feel him up. She also shared an article which stated the death in a Bollywood documentary in which late Jiah Khan`s sister also accused him.
After Jiah Khan`s sister, Karishma posted a video on the internet and the video went viral, allegations came forward. In the video, there's a clip from the second episode of the documentary where Karishma leveled sexual harassment allegations against filmmaker Sajid Khan.
In the clip, Karishma said "it was a rehearsal for Housefull when Jiah was reading the scripts and Sajid asked her to take off her top. Karishma added that Jiah didn't know what to do, and informed Karishma that the filming hadn't even begun yet and that was happening".
According to Karishma, Jiah Khan came home and cried. Karishma further added "Jiah told that she had a contract, and if she would have left, Sajid would have sued her and slandered her name and if she stayed then she would have been sexually harassed, hence, it was a lose-lose situation. Karishma also said she was sexually harassed by Sajid Khan as well when she was 16".
In 2018, when the mee too movement started, many allegations against Sajid Khan came up.
Jiah worked with Sajid for the multi-starrer comedy Housefull, which also included stars like Akshay Kumar, Deepika Padukone, Ritesh Deshmukh, Arjun Rampal, Lara Dutta, Boman Irani, Randhir Kapoor, Chunky Pandey, and Malaika Arora.
A model named Paula also accused Sajid Khan. Paula revealed that she was just 17 years old at that time. She wrote, "When #MeToo movement started, a lot of people spoke about Sajid Khan but I did not dare to because like every other actor who has no godfather and had to earn for a family I kept quiet. Now I don't have my parents with me. I'm earning for myself. I can dare to tell that I have been harassed by Sajid Khan at the age of 17."