Saina Nehwal`s biopic starring Parineeti Chopra gets a release date
A teaser video of movie 'Saina' that stars Parineeti Chopra has been released that also reveals the release date. The movie is all set to release on March 26, 2021. Parineeti Chopra will play the role of Badminton player Saina Nehwal.
Sharing the teaser, Parineeti wrote: "SAINA! 26th March in cinemas."
The teaser shows Saina`s journey from childhood to being a professional.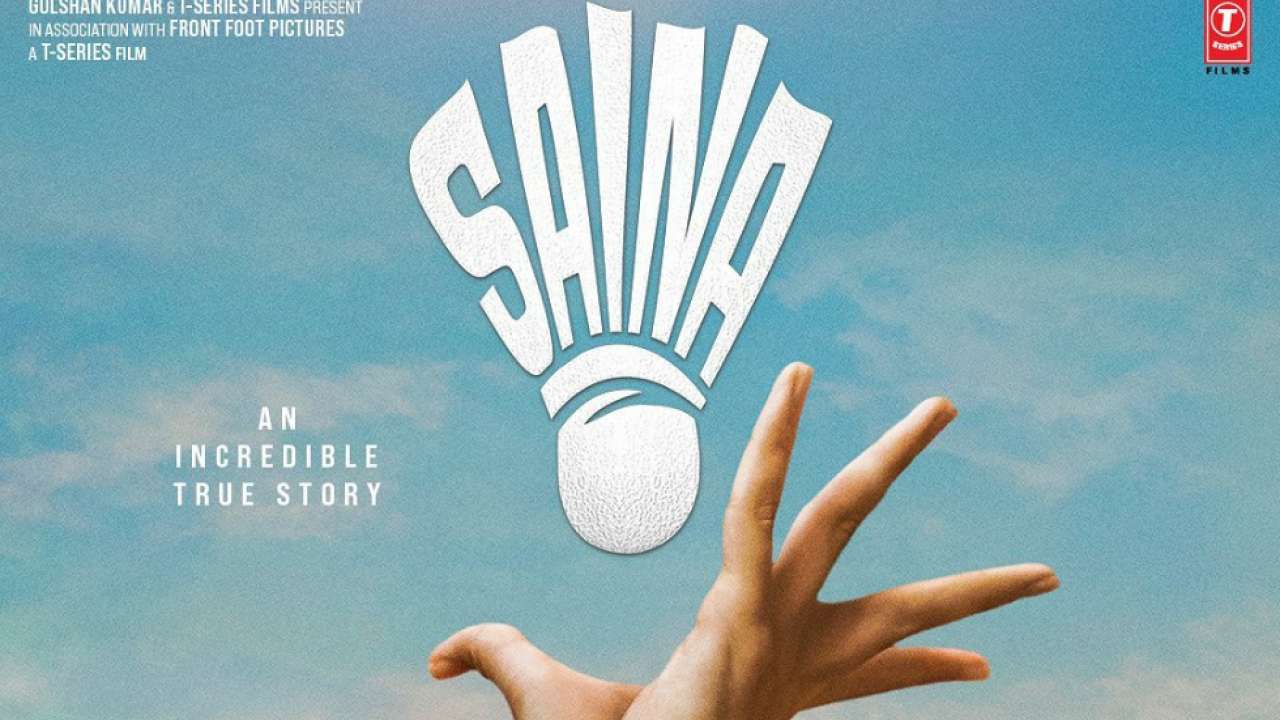 "Saamne koi bhi ho, main toh bas maar dungi (I don't care who my opponent is, I will simply go for the kill)," she says.
In the last 30 seconds of the teaser, Parineeti can be seen playing the role of Saina Nehwal.
The film has been in making for a long time. Parineeti had posted many pictures of her doing the practice.
Earlier, Shraddha Kapoor was signed to play the role.
Sharing one picture from one of her sessions at the Thane Badminton Academy, Parineeti had written: "Me. All day everyday nowadays." Sharing another video from the Khar Gymkhana, she wrote: "Getting ready to do such a long rally in ONE TAKE #SainaNehwalBiopic #Goals #OneDayAtATime."
Taran Adarsh, a film critic posted the teaser video and wrote, "SAINA NEHWAL BIOPIC: IN CINEMAS 26 MARCH 2021… #ParineetiChopra in and as #Saina… Inspirational story of one of #India's greatest sportspersons: #SainaNehwal… Directed by #AmoleGupte… Produced by Bhushan Kumar, Krishan Kumar, Sujay Jairaj and Rasesh Shah".
The poster of the film has also been released. The poster shows a wristband on hands with the tri-color from the Indian flag releasing a shuttlecock.
"I'm so glad to share a glimpse of my upcoming movie, #Saina. Lots of love to the entire team. In cinemas on 26th March," Nehwal wrote in her tweet while sharing the poster of the film 'Saina', Nehwal tweeted.
Parineeti was last seen in the movie 'The Girl on the train'. The film was released on Netflix on February 26, 2021. The film was the Hindi adaptation of the Hollywood movie 'The Girl on the train' and the novel of the same name. The Hollywood movie was made in 2016 starring Emily Blunt.
The Bollywood version was helmed by Ribhu Dasgupta and Parineeti played the lead role. She was an alcoholic and was suffering from amnesia who was blamed for the murder of a women.