Priyanka Chopra repeats Sonu Sood's appeal to Indian government to provide free education to children who lost parents due to Covid-19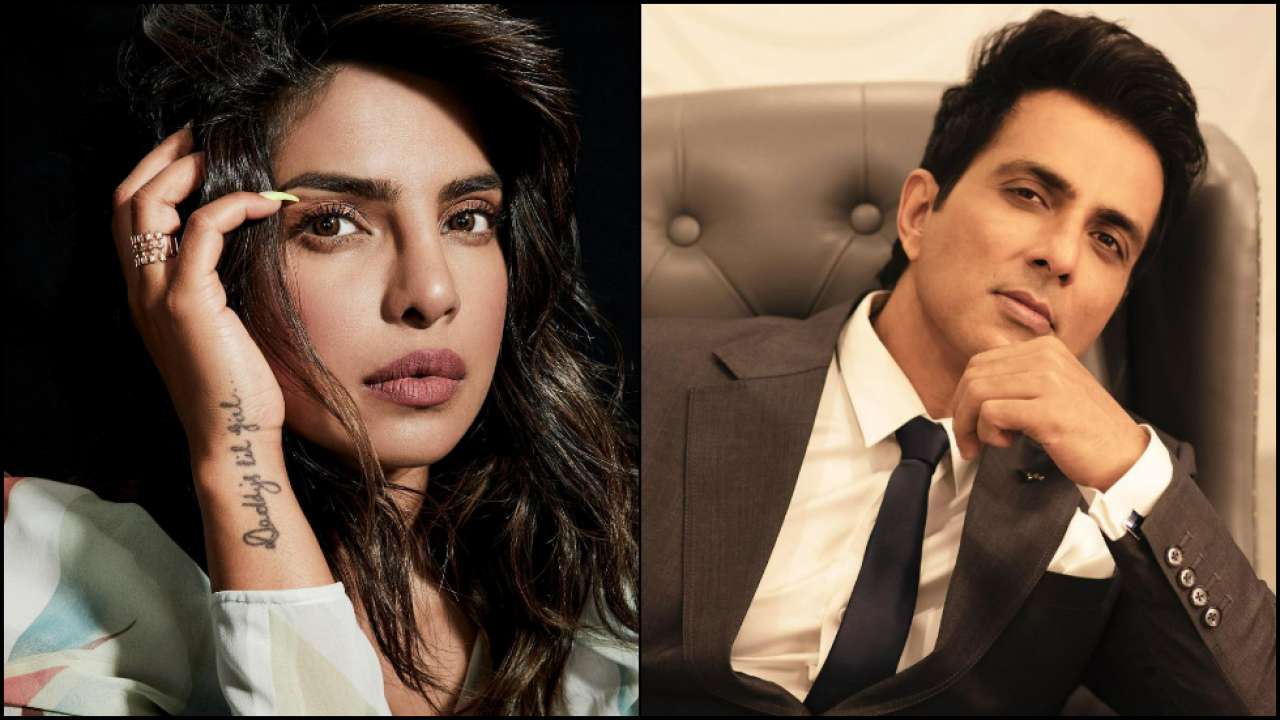 Actor Priyanka Chopra who has been vocal about social issues and has stood up for the nation during the pandemic as well, shared a video of Sonu Sood on social media in which he had appealed the Indian government to make all education free for any child who lost their parents due to Covid-19.
Priyanka called Sonu a 'visionary philanthropist'.
While sharing the video, she said, "Have you heard of visionary philanthropists? My colleague @sonu_sood is one such. He thinks and plans ahead. Think this one out carefully because the impact is long-term and it involves children—amongst the many horror stories of the pandemic, this is regarding those children who have lost one or both parents due to COVID-19. The disruption, for many, sadly leads to a complete stop in their education due to the combination of loss and economic factors due to that loss," she wrote in her message.
She said that she got inspired by Sonu Sood and he has made an appeal to Centre and State government. She added that the education of any student should not be stopped.
She also appealed people to make contribution by adopting the education of one child.
"I fully support Sonu's ideas and I will actively work towards finding ways to support education because I have always believed that #educationforeverychild is a birthright. And we cannot as a society let the virus change that," she said.
Union minister Smriti Irani also commented on her post, sharing a child helpline number. "Kindly call 1098 – Childline in case you or any organisation finds a child who is orphaned", she wrote.
Priyanka has helped Indians by providing aid to people affected by second wave of coronavirus pandemic.
She contributed $1 million that will be used to buy medical supplies for Indians suffering from the disease. So far, ₹5.5 crore have been raised.
Actor Sonu Sood has been showing support to India during the first wave and second wave as well.
He recently took to Twitter and made an appeal to the government to give free education to all the kids who have lost their parents in these tough times.