Priority for Rajasthan government will be medical and health sector: CM Gehlot
On Saturday, Chief Minister Ashok Gehlot said that on April 1 the registration process for universal health insurance coverage scheme that will be rolled out by Rajasthan government on May 1 will start.
Under the scheme, that was announced in the State budget of 2021-22, every family will get insurance of ₹5 lakh if they pay ₹850 annually.
"We are going to implement the universal health coverage scheme from May 1 and registration will start from April 1," the chief minister said.
He said that the priority for his government will be medical and health sector.
"Development works, water, electricity, education, irrigation, social welfare and other sectors are also on the government's priority list, but health is the topmost priority area for us," Gehlot said.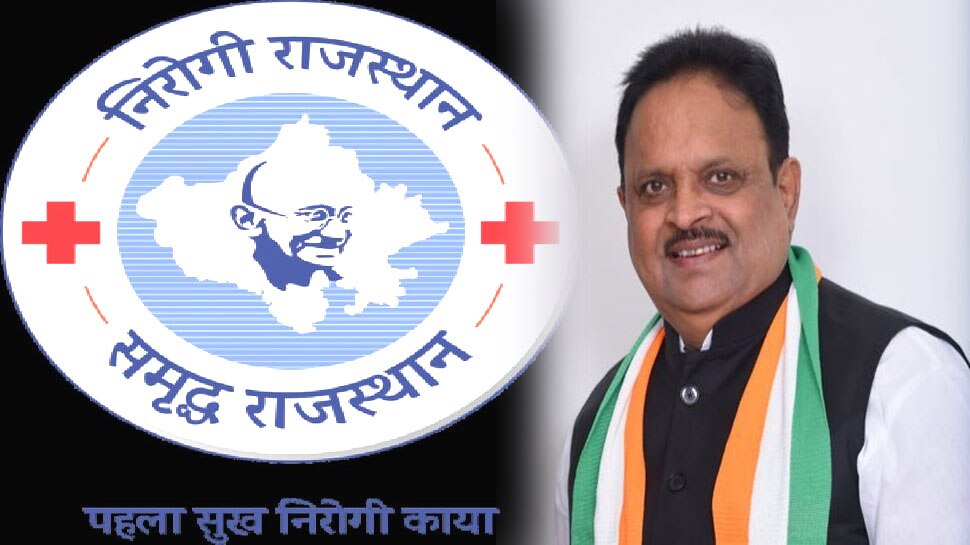 The government had launched the "Nirogi Rajasthan" campaign in December 2019 but due to coronavirus pandemic, the preparation of the campaign did not complete.
"The corona management of the government was excellent, due to which the recovery rate was the highest and the mortality rate was the lowest in the state. We have strengthened our medical infrastructure and the per-day corona testing capacity is 70,000 now," the chief minister said.
He said that the "No Mask, No Entry" slogan in Rajasthan was followed by UK also. He also said that Rajasthan's "Bhilwara model" was praised worldwide.
He also said that his government is trying to tie-up with foreign universities for nursing-training courses.
He said that there has been an increase in the number of medical colleges, seats in MBBS and MD.
Gehlot also said that due to second wave of coronavirus, the state has imposed strict restrictions.
He also said that the lockdown should not be imposed as it is not a solution and also causes loss.
He added that if required, the state government will impose strict restrictions without a lockdown.
Health Minister Raghu Sharma, Parliamentary Affairs Minister Shanti Dhariwal, Transport Minister Pratap Singh and senior officials attended the programme.