PM Modi pays tribute to Sant Ravidas: Sant Ravidas Jayanti 2021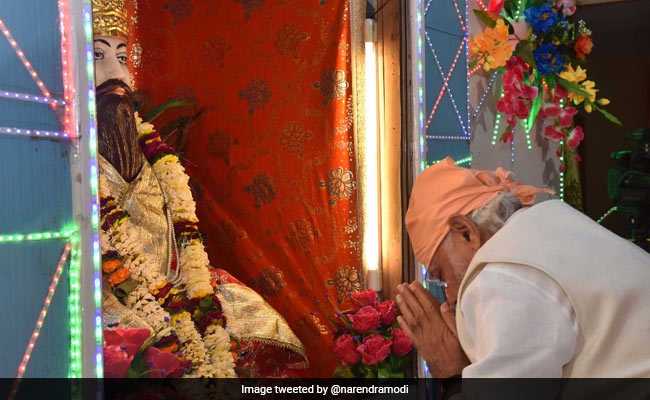 On Saturday, Prime Minister Narendra Modi paid tribute to the mystic poet, Sant Ravidas on the occasion of his birth anniversary. The occasion is also known as Ravidas Jayanti.
Taking to Twitter, the Prime Minister said, " Saint Ravidasji gave messages on equality, goodwill and compassion centuries ago, which has inspired the countrymen for ages. I pay tribute to him on his birth anniversary."
The Ravidassia religion was found by a poet-saint, social reformer, and spiritual figure, Guru Ravidas.
Guru Ravidas was born in 1450s in Uttar Pradesh Varanasi.
This year will be is 644th birth anniversary. He belonged to a family that was not so privileged in Seer Goverdhanpur, Uttar Pradesh.
He is known as Sant Ravidas in regions of Punjab, UP, Rajasthan and Maharashtra.
The saint-poet worked religiously towards reforming the people from social evils.
The Jayanti is specially celebrated in North India including Chandigarh, Himachal Pradesh, Haryana and Punjab. Also known as Raidas, Rohidas and Ruhidas – his devotional songs and verses created a lasting impact upon the Bhakti Movement.
Around 40 of the poems written by Ravidas were included in the Adi Granth, the sacred scripture of Sikhism. It is generally believed that Ravidas met Nanak, the first Guru, and founder of the Sikh tradition.
He was some of the few people who fought against the caste system.
Guru Ravidas has contributed 41 devotional poems and songs in the Guru Granth Sahib and is also the spiritual guide of Meera Bai.
Ravidas Jayanti is celebrated on February 27, 2021 at Purnima Tithi.
Ravidas Jayanti is celebrated on Magh Purnima, which is the full moon day of the Magh month as per the Hindu calendar.
The occasion is celebrated by a lot of people. People start with taking a holy bath and perform special aarti.
To celebrate the festival, at the Shri Guru Ravidass Janam Asthan Mandir, a large number of people gather.
Followers also dress up as Guru Ravidas to take part in 'Nagar Kirtan', which has a great significance on the auspicious day.