PM Modi on 'Maan ki Baat': Highlights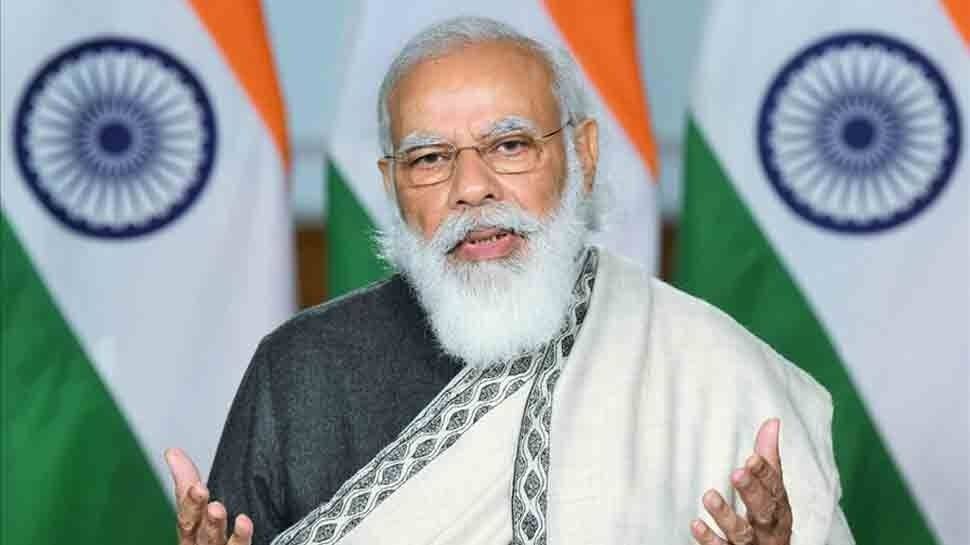 On Monday, Prime Minister Narendra Modi addressed the nation in his monthly radio programme 'Maan ki Baat'. This was the 75th edition of 'Maan ki baat' in which PM Modi granted wishes for the upcoming festivals.
He said, "Be it Ugadi, or Puthandu, Gudi Padwa or Bihu, Navreh or Poila Boisakh or Baisakhi the whole country will be drenched in the colour of zeal, enthusiasm and new expectations. At this time, Kerala also celebrates Vishu. I extend best wishes to countrymen for these festivals".
He also suggested farmers to start bee farming along with their cultivation. "This will increase their incomes and also sweeten their lives," he said.
"There is a significant demand for honey harvested by them… with bee farming they are helping in Aatmanirbhar Bharat campaign," he added.
"To generate new employment opportunities, in agriculture sector, to increase the income of farmers, it is equally important to adopt new alternatives and innovations along with traditional agricultural practices," he added.
He congratulated Mithali Raj for reaching 10,000-run milestone in international cricket.
"Indian cricket team's Mithali Raj recently became the first Indian women cricketer to complete 10,000 runs in international cricket. Many congratulations to her on this achievement. She is also the only women international player to score 7,000 runs in ODI. Her contribution to women's cricket is brilliant," PM Modi said.
PM Modi thanked people who work at the light house around the coastal areas while remembering 14 light-keepers who died in 2004 tsunami.
PM Modi congratulated Marimuthu Yoganathan, a Coimbatore based bus conductor who gives free saplings to the bus travellers along with the ticket.
"He spends a large portion of his income on this. I congratulate him for his efforts," he said.
'Dawai bhi Kadai bhi' is not just a slogan, we have to live it, say it and tell it," he said.
He also talked about Janta curfew and said, "It was in March last year that the nation heard about Janta Curfew. From very early on, the people of India have put up a spirited fight against Covid-19".
"The gesture of clapping and clanging utensils to honour the frontline workers was widely appreciated by them," said PM Modi.