PM calls to check on Gujarat CM Vijay Rupani after he fainted during the rally, kept under observation for 24 hours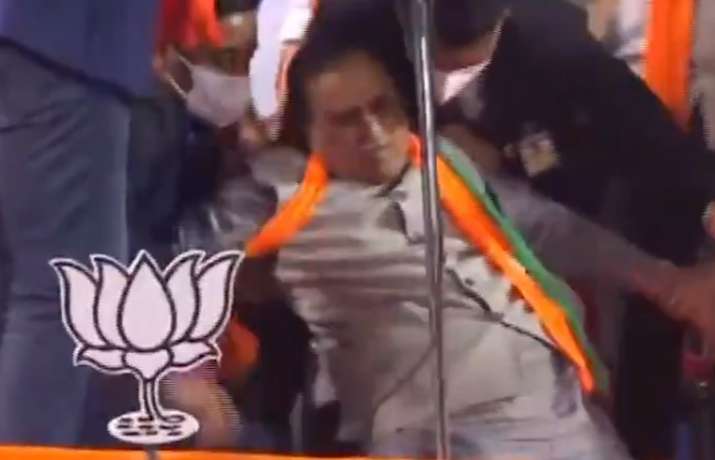 On Sunday, while addressing a rally, Gujarat chief minister Vijay Rupani fainted on stage while addressing a rally in Nizampura area of Vadodara.
Rupani was seen collapsing on the stage during the poll rally nut his security guard ran to catch him. He was given first aid on the stage and then he was seen walking by himself from the stage.
"The chief minister collapsed while he was addressing the public meeting. His security guards caught hold of him when he fell. He was given first aid and is being taken to the airport from where he will go to a hospital in Ahmedabad," Bharatiya Janata Party (BJP) leader Bharat Danger said.
After the report of Rupani collapsing, PM Narendra Modi spoke to him and asked him to take care of himself and get him examined properly.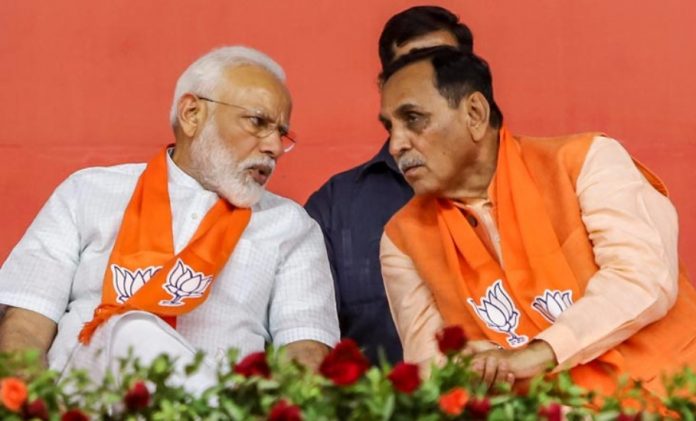 Danger said, "Rupani's health was not keeping well for the last two days….but instead of cancelling his public meetings held in Jamnagar on Saturday and in Vadodara on Sunday, he preferred to go ahead," Danger said.
The test reports are normal but according to officials, he would be kept under observation for 24 hours in the hospital.
"Rupaniji fainted due to tiredness and dehydration. We have done a thorough checkup and all his tests are normal," Dr R K Patel from the U N Mehta Hospital, where the chief minister is admitted, told reporters.
The State Deputy Chief Minister Nitin Patel informed that though Rupani is fine, he would be kept under observation for 24 hours.
This was Rupani's third political rally during the day in Vadodara.
On February 21, elections for six municipal corporations including Vadodara will be held. While on February 28, the elections for other municipalities, districts anf taluka panchayat will be held.