No need to assess Mollem projects' cumulative impact: Goa minister
At least 160 people, including researchers and academics, have written to the director of the Wildlife Institute of India seeking that the cumulative environmental impact of all three linear projects that are planned through Bhagwan Mahavir Wildlife Sanctuary and Mollem
The letter states that a collective of 31 scientists, with extensive expertise in various relevant fields, have reviewed the existing environment impact assessment (EIA) reports for all three projects, and have submitted a critique of the same to a peer reviewed journal manuscript number [JoTT] #6650.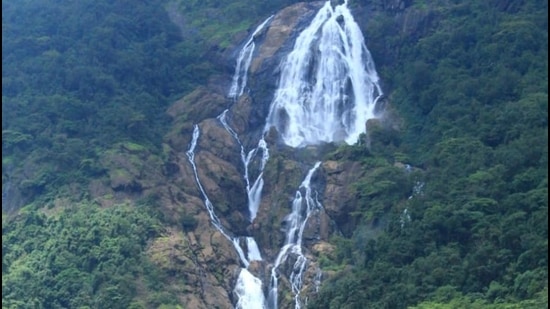 In a letter to the Central Empowered Committee, the expert members of the Wildlife Board said the clearances to the projects were granted without studying their cumulative impact.
Goa Minister for Environment Nilesh Cabral has said that there is no provision to cumulatively assess the potentially damaging effects of the three linear infrastructure projects that are cutting through the Bhagwan Mahavir Wildlife Sanctuary and Mollem National Park as the projects are "independent" in nature.
Replying to a question by legislator Rohan Khaunte, Cabral also said that there was no question of reviewing the projects because the projects were being proposed and admitted "by following all rules and guidelines of [the] Forest (Conservation) Act, 1980 and Wildlife (Protection) Act, 1972."
"There is no provision to assess the cumulative impact of the projects, as they are independent in nature and proposed by different user Agencies at different time intervals," Cabral said in his reply before the Goa Legislative Assembly.
Cabral's reply comes even as environmentalists and activists, including the independent non-official expert members of the Goa State Wildlife Board, demanded that the impact of the projects be cumulatively assessed rather than individually owing to the concurrent execution.