Nearly 700,000 Covishied vaccines to reach Kolkata today
Covid-19 cases have decreased drastically in the past two months. West Bengal had more than 36,000 active cases which were around 7,000 on Monday. Currently, the state has reported 561,000 Covid-19 cases out of which, 9,957 people have died. Kolkata and the North 24 Parganas district have reported the maximum cases in the state.
The state government has identified 44,000 vaccinators for phase-1 vaccination. Around 580,000 government and private healthcare workers have registered.
After the announcement of the COVID vaccine distribution on Saturday, around 700,000 Covishield vaccines are scheduled to arrive in Kolkata on Tuesday.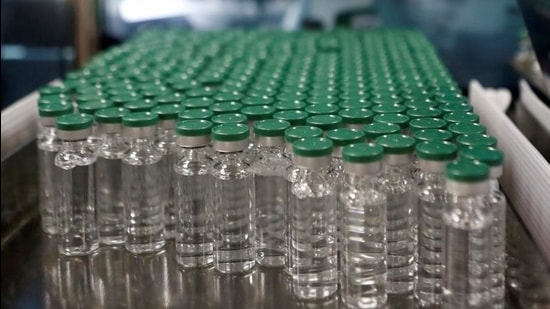 "We have formed a state-level committee headed by the chief secretary, state-level task force, district-level task forces, and block-level task forces. All these are meeting regularly to ensure all necessary arrangements for Covid-19 vaccine administration in a time-bound manner," said an official.
"The first consignment of Covishield vaccines, comprising 689,000 doses, is scheduled to arrive in Kolkata in the afternoon from Pune's Serum Institute," said a top official of the state health department.
This month, the first dry run of the vaccine has already been done. Kolkata was also included in the dry run after it was carried out on three sites.
The vaccines would be sent to the central store of the health department in Kolkata. From there, it will be sent to 941 covid points.
Prime Minister Narendra Modi said that India is self-reliant and will save the humanity after the vaccine starts distributing. This phase of vaccine run would be a relief for all the people in the country.