Legendary athlete Milkha Singh says movies on sports are a good trend
Milkha Singh of the legendary athlete of India has said that movies based on sports are a good trend and inspires youth.
Milkha Singh`s biopic was made in the year 2013 named as 'Bhaag Milkha Bhaag'. It was directed by Omprakash Mehra and starred Farhan Akhtar in Milkha`s role.
After eight years, the director and Farhan Akhtar are reuniting for the movie 'Toofan' that will be based on boxing.
Mikha Singh in an interview said, "I enjoyed watching 'Bhaag Milkha Bhaag' very much. Many such sports films should be made so that the upcoming generation draws inspiration from the sportspersons of our country, win medals at Olympics and Asian Games, and make India proud".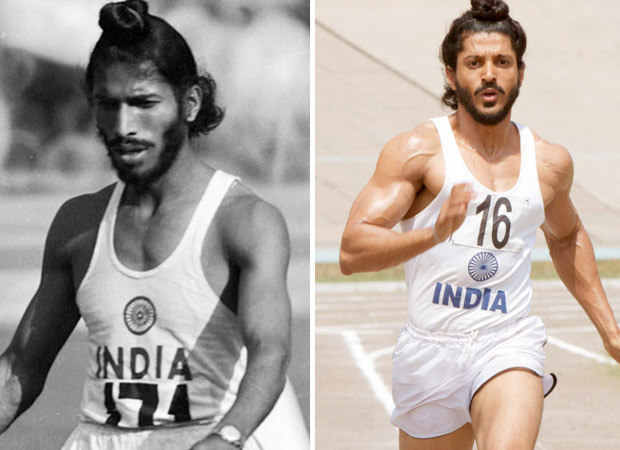 He appreciated Mehra for bringing such stories on screen. He also said that he tries to watch as many sports films as possible.
He said, "I know there is a film on Dhoni. Films are also being made on other sports personalities like PT Usha and Kapil Dev. It's a very good trend".
He just watched movies of Raj Kapoor. He said, "I was good friends with Raj Kapoor. When I used to go to Bombay to run, I would often meet Raj Kapoor and he would take me to the Kapoor family's iconic RK Studio".
Milkha had not watched movies from other genres. "That was the time of Raj Kapoor, Suraiya, Shamshad Begum, and Noor Jehan. I didn't watch a film after the 1960s. I have no idea who all were the good heroes, directors or producers in the '80s. The only film I watched after all those years was my own film ('Bhaag Milkha Bhaag')."
He shared that once he went behind the children of his village to watch a silent film that was to be shown on a curtain.
"One could only see the actors moving their hands and legs, there was no sound. But it was a wonderful experience. There was no TV, mobile or video (streamers) in those times. It is a different world today," he recalled.
Even today, he is a fitness enthusiast as he says, "Exercise has kept me safe during COVID-19".
Apart from Toofan, movies like 'Saina', '83', 'Jersey', 'Liger', and 'Maidaan' will also be released.