Left and Congress calls for 12-hour Bandh in West Bengal after police action on activists
On Friday, the left front in West Bengal has called for a 12-hour state-wide bandh as a reply to the police action on the left and Congress activists on Thursday.
On Thursday, the Left and Congress activists that were marching towards the state secretariat at Nabanna in Kolkata with certain demands including jobs were injured during the clash with police.
When the agitating party workers tried to break the barricades and when the police tried to stop the march in Central Kolkata, the clashes between both broke out. The activists started pelting stones and sticks and the police started to fir tear gas shells and used water cannons to disperse the activists.
Left Front chairman Biman Bose said, "the police action was Jallianwala Bagh-like when the whole city was barricaded and cornered protesters attacked".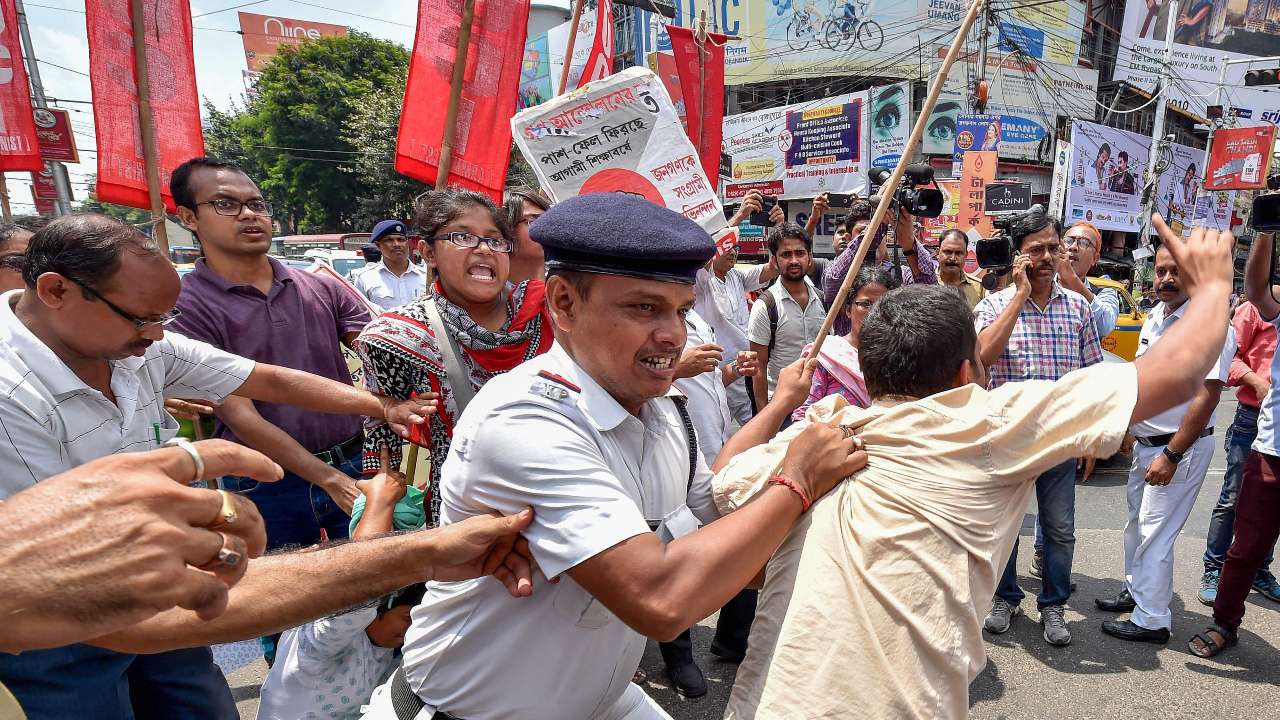 After the crackdown, the police rescued the injured and rushed them to hospital. CPM leader Md Salim claimed 500 protesters were injured. The police say about 20.
According to Md Salim, the Congress and the Indian Secular Front, recently founded by Pirzada Abbas Siddique of Furfura Sharif, are backing the 12-hour bandh.
Today, the left workers blocked roads at several places in the state that led to traffic disruptions. They also blocked the train track at Kanchrapara railway station on Friday.
The Ghosh Para Road in Shyamnagar have been blocked by the workers of Communist Party of India-Marxist (CPI-M).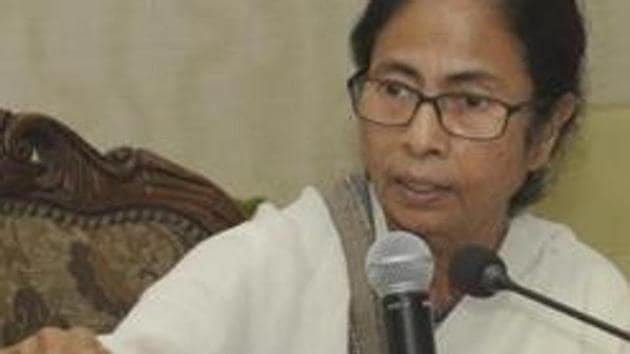 To resist the Bandh in the state, Chief Minster Mamata Banerjee has made attendance mandatory in government offices and has cancelled the leaves after the announcement of the Bandh.
The Bandh has been called by Left front and Congress who have made an alliance for the upcoming assembly elections.
"All-State Government offices, including those provided with Grants-in-Aid by the State Government, shall remain open and all employees shall report for duty. No casual leave for absence or any leave shall be granted to any employee nor shall there be any exemption on the ground of shift allocation," read a circular.
"Absence will be treated as `dies-non` and no salary will be admissible unless covered by hospitalisation of the employee, bereavement in family, severe illness and absence continuing prior to February 11, employees on child care/maternity/medical leave sanctioned prior to February 11," it added.