Karan Johar to star an outsider in the film 'Dostana 2' to avoid the debate of Nepotism
After actor Kartik Aaryan was replaced from the movie 'Dostana 2', Karan Johar has a special plan for his casting in the film now.
A source informed, "Karan has had multiple meetings with his creative team and director brainstorming on the casting. The names zeroed in by them include Akshay Kumar, Rajkummar Rao, Varun Dhawan, Siddharth Malhotra and Siddhant Chaturvedi. However, Karan Johar is pushing his best to get Akshay on board the film, as he is the biggest star of all the names mentioned and will take the Dostana franchise to the next level".
"Karan Johar wants an outsider to avoid any insider vs outsider debate giving a rebirth to nepotism. Hence the first choice is Akshay. But if things don't work out, he will move ahead to explore the collaboration with other actors. Of the 5 shortlisted names, 4 are outsiders and hence, a safe bet at the moment. The core idea is to get an outsider replaced by an outsider," the source further said.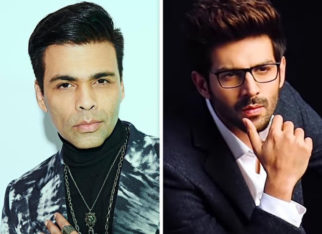 Karan Johar is blamed by many actors for nepotism as he has given debut to many star kids in his films.
He was also blamed in the suicide case of Sushant Singh Rajput and when Kartik was removed from the film, he was being blamed for removing an outsider from the film.
'Dostana 2' features Janhvi Kapoor and debutant Lakshya in lead. The film is being directed by Collin D'Cunha.
The new actor who will replace Kartik will play the role of Janhvi`s borther in the film.
The film is a story of a brother and sister who fall in love with the same boy.
It is a sequel of the film 'Dostana' that starred Priyanka Chopra, Abhishek Bachchan and John Abraham.