Jaishankar demands mutual respect to resolve relations with China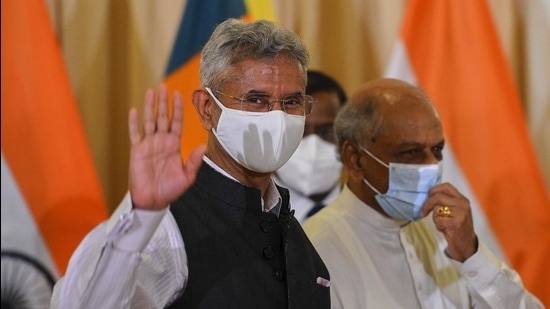 To repair the strained relations with China, on Thursday, External affairs minister S Jaishankar laid eight principles. He said India and China are not on good terms and will have to keep in mind each other`s interests and sensitivities.
As the two countries try to solve the stand-off in Ladakh, mutual respect, mutual sensitivity, and mutual interests are to be taken care of by both countries.
"Respecting the three mutuals and observing those eight principles…will surely help us make the right decisions," Jaishankar said.
He added, "Any expectation that they can be brushed aside, and that life can carry on undisturbed despite the situation at the border, that is simply not realistic."
Jaishankar laid the eight principles to handle ties with China as follows:
Agreements already reached must be adhered to in their entirety, both in letter and spirit.
There should be strict observation and respect at the LAC and any attempt to change the status will not be acceptable.
The other relations will improve only when there is peace on the border. If this does not happen, the other relations will also not improve.
Multi-polar Asia is one of its essential constituents.
The interests, concerns, and priorities of both countries should be respected and both should be sensitive towards it. The relation can only be maintained if the efforts are mutual.
The aspirations and pursuits of the countries should not be ignored.
There should be management so that the divergences and differences can be managed.
Civilizational states like India and China must always take the long view.
"The quality of our ties in many ways was impacted both by the border conflict and the lost decades thereafter," he said.
"That is why the events in eastern Ladakh last year have so profoundly disturbed the relationship because they not only signaled a disregard for commitments about minimizing troop levels but also showed a willingness to breach peace and tranquillity," he said.
"The advancement of ties in this period was clearly predicated on ensuring that peace and tranquillity were not disturbed and that the LAC was both observed and respected by both sides," he added.
Jaishankar said, "the agreements explicitly stated the two countries would refrain from massing troops on the border though there wasn't significant progress on arriving at a common understanding of the alignment of the LAC".
"But at the same time, there was also increasing construction of border infrastructure, especially on the Chinese side. Since 2014, there may have been more efforts by India to reduce this very considerable gap, including greater budget commitments and a better road-building record," he said.
"Nevertheless, the infrastructure differential remains significant and as we saw last year, consequential."