India vs England 1ST Test, Day 5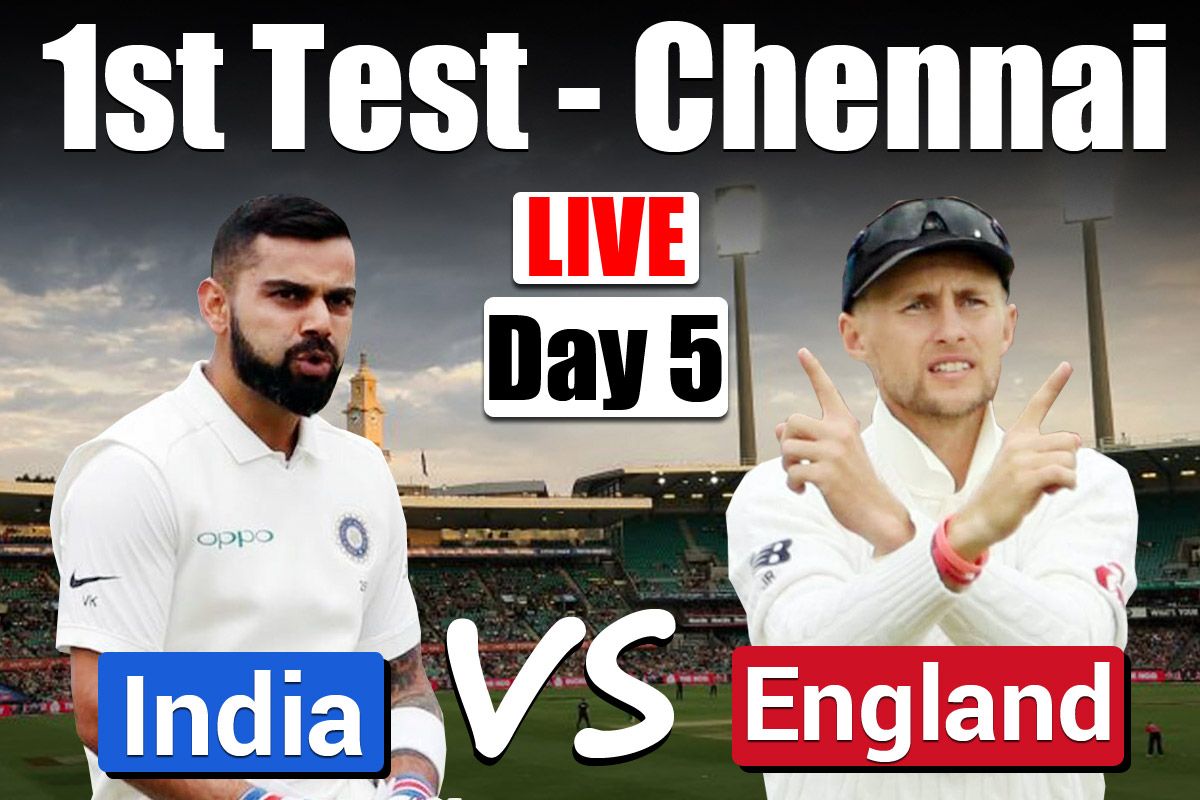 In the final innings of the Day 2 test, India played really well. Rishabh Pant has played really well in the two tests and also in the first innings against England. Pant does not go for big shots but aims at the bowler from whom he can score. Pant has been proven as a really amazing batsman and it will depend on him how he performs if he gets the opportunity.
Ravi Shastri has never been less enthusiastic and after what India has achieved in the last two test matches, there is less possibility that India will chase down.
India`s last three test matches day 5 scenario is as follows:
IND vs AUS, 3rd Test, Sydney: Overs: 98 | Runs: 309 | Wickets left: 8
IND vs AUS, 4th Test, Brisbane: Overs: 98 | Runs: 324 | Wickets left: 10
IND vs ENG, 1st Test, Chennai: Overs: 90 | Runs: 381 | Wickets left: 9
 Summary of Day 4
1st Session: 5 overs, 81 Runs, 5 wickets, 3.40 run rate, score: IND: 337 all-out (95.5) | ENG: 1/1 (2)
2nd Session: 25 overs, 118 runs, 4 wickets, 4.72 run rate, score: ENG: 119/5 (27)
3rd Session:3 overs, 99 runs, 6 wickets, 3.05 run rate, score: ENG: 178 all-out (46.3) | IND: 39/1 (13)
"If we get a good start tomorrow, we can chase this down, because we have a batting line-up that is fearless and can chase this down, and it's important to look at 381 runs and not 9 wickets. On the first two days, the pitch was not assisting us and the spinners, it felt like we played on a road, but it started turning later on in Day 4 and it was a lot more responsive then," said Ishant Sharma after the end of fourth day's play.
"While Team India is facing a uphill task chasing a big target, I believe Indian batsmen have both skill and the will to make a match of it. Exciting 5th day play in the offing," tweeted former Indian batsman VVS Laxman.
The weather report is that it is going to be a hot day with 27 degrees Celsius temperature and 51% humidity.
Day 5, 1ST test
Cheteshwar Pujara and Shubman Gill will bat. Gill gives a four in the first over.
To stop the chase of India, Jofra Archer starts the over and gives 5 dot balls and 1 single.
IND: 48/1, need 372 runs to win.
At 09:47, India made 50 runs. IND: 53-1 after 17 overs
At 09:55, Archer bowls a maiden. IND: 57/1 after 19 overs, 363 more to win.
Pujara is out. Leach bowled a length ball. The ball spun away, caught the bottom glove and lobbed to Stokes at slip. India 58/2.
At 10:00, Kohli comes out to bat.
Gill takes 2 four in Domes Bess over.
After this, he smashes a six.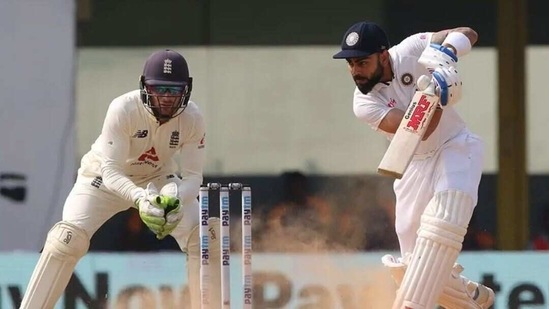 At 10:18 am, Shubham was batting at 45 runs. He is just 5 runs away from his half century. At 10:21, he makes his fifty.
At 10:25, Shubham Gill gets bowled out. By James Anderson. India 92/3.
After Gill, Anderson in the same over bowled out Rahane. IND: 92/4.
Pant takes a four from Anderson.
At 10:46, it was 100 for India. IND: 104/4, need 316 runs to win.
Rishabh Pant again smashes a four.
After Gill and Rahane, Anderson took out Pant as well. India 110/5.
By 11:05, it was sixth wicket for India after Sundar got out. IND: 117/6.
Kohli takes a four in Archer`s over.
Ashwin got hurt by Archer`s bouncer.
Kohli takes three fours in Dome Bess`s over and makes it to 44 runs.
Ashwin gets hurt again in Archer`s over.
India reached 144/6 at Lunch on Day 5. India needs 276 more to win.