How an Australian Prime Minister Disappeared Without a Trace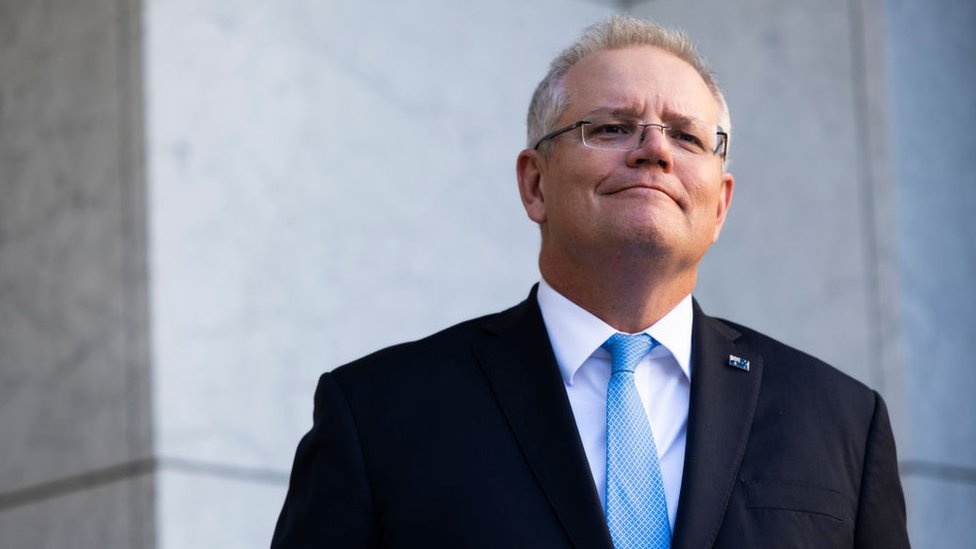 Australia has something of a reputation for electing interesting Prime ministers.
The current Prime minister of Australia "Scott Morrison" was once a child actor who appeared in a TV commercial. Bob Hawke who was Prime Minister of Australia from 1983 to 1991, once held the Guinness world record for beer-chugging and guzzling down 2.5 pints of ale in 11 seconds. But perhaps, No Prime minister was more interesting than Harold Holt.
Harold holt was a member of the Labor Party. He served as a Prime minister from January 1966 to December 1967. Unlike most Prime Ministers though, he didn't stop serving because he lost an election or resigned. He stopped serving because he got lost and nobody ever found him.
What happened to Harold Holt, nobody knows. He was disappeared on December 17, 1967. That day he was vacationing near Port sea Victoria. Around 11:15 am, he and his four friends drove to Point Nepean, and then on the way back. Holt said they should stop here and swim at Cheviot beach. Holt and other members of the group started swimming around 12:15 pm. According to his friends, Holt was seen going out into deeper and deeper water. And then all of a sudden, Holt was gone. And his body was never found.
Then the government put together an enormous search party. There were 50 divers simultaneously searching for Holt and the total search party included 340 people. Despite five days of looking, nobody managed to find Holt's body.
It is thought that he could have randomly drowned because he was an unusually proficient swimmer.
Holt used to spend hours in spearfishing and snorkeling year-round. He would even amuse himself during long parliamentary debates by seeing how long he could hold his breath.
It seems that Holt did drown because he got caught in a rip current. A strong fast narrow current of water going away from the shore.
Harold Holt's disappearance has been the subject of conspiracy theories.
One theory claims that Harold Holt was a lifelong spy for the Chinese government. On that fateful day, he was picked up by a Chinese submarine to live out the rest of his days in Beijing. Former Reuter's journalist Anthony Grey wrote a book titled "The Prime minister was a spy" in which he argued the same. Based on interviews he claimed that he went away with several Chinese government officials. The book was largely laughed off when it came out and has been shown to contain a ton of errors. In response to the book, Holt's widow was quoted as saying, " She didn't even like Chinese food".
One other theory claims that the CIA assassinated Holt because the US thought that he would pull Australia out of the Vietnam war. Another claims that Holt faked his death so he could move to Switzerland with his lover.
He had come close to drowning only seven months before his death during a swim at Cheviot beach. And he had been warned for years that his swimming might be dangerous but Holt never seemed worried.
One time his press secretary Tony Eggleton expressed concern about Holt's long swims but the Prime minister responded, "look, Tony, what are the odds of a prime minister being drowned?"
Before death Holt read in the Australian, one of the headlines which were "PM advised to swim less."
After five days of searching, Holt was declared dead in absentia, a memorial was held. After some infighting, Education minister John Gorton succeeded Holt as Prime minister.
The disappearance of Holt was a tragedy. Memorials for Holt were placed at the beach. The US named a warship after him. Australia decided to name a very special building in honor of their likely drowned prime minister named " The Harold Holt Swim Center."