Farmer leaders at Mumbai rally say that Modi government will be left shaken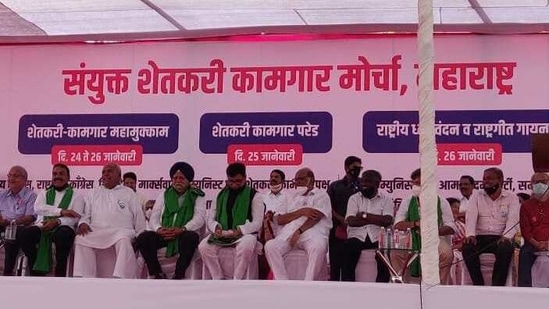 Farmers from across the state have come to Mumbai`s Azad Maidan and leaders of the three ruling parties in Mumbai have joined the public rally by farmers on Monday. After gathering at the Azad Maidan, the rally will proceed towards Raj Bhavan. Some farmers have travelled over 200 kms for the two days protest against the farm laws and to unite with the farmers who have been protesting in Delhi for more than two months.
Nationalist Congress Party (NCP) chief Sharad Pawar, Maharashtra Congress president Balasaheb Thorat, Mumbai Congress president Bhai Jagtap, Jitendra Awhad, Jayant Patil from Peasants and Workers Party of India and president of the Maharashtra unit of Samajwadi Party, Abu Azmi, are present at the venue.
Attacking the Bharatiya Janata Party (BJP) government at the Centre, Balasaheb Thorat said, "We extend support to all farmers protesting for the past two months against the three farm laws passed by the Modi government. The government subjected farmers to water cannons in freezing winters".
"The laws have been made for businessmen. These laws will not only affect farmers but everyone, as you will have to pay more to buy farm produce," the Congress leader said, calling the January 26 tractor rally a "massive uprising".
"In the past 13 days, thousands of farmers have gathered to support this struggle. We have received tremendous support from sister organisations and other labour organisations. All the political and social organisations standing up to the BJP are gathered in a show of strength here," said AIKS president Ashok Dhawale.
Narendra Modi and Amit Shah's government will be left shaken, he added.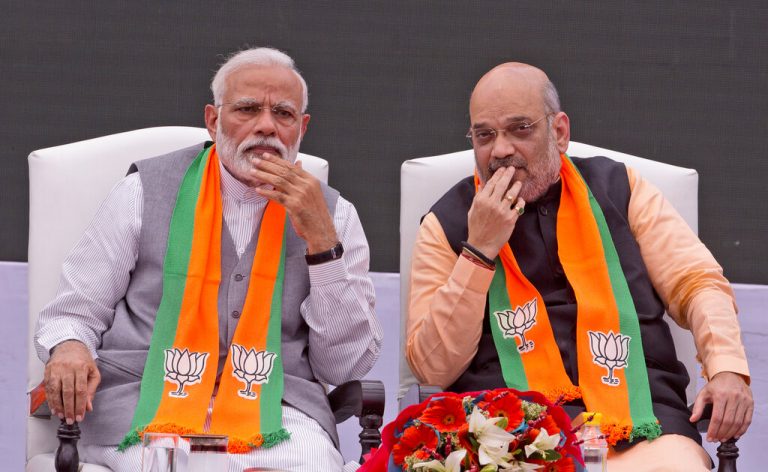 "The farmers from Punjab, Haryana, Uttar Pradesh and Uttaranchal have been protesting at Delhi for past two months, against all odds, tear gas and water cannons used by the government. 150 farmers have laid their lives. I condemn the government for how it has handled this situation," said Dhawale.
"MSP should be applicable for all farm produce. The government should purchase all produce. If anyone tries to bargain on MSP, action should be taken against them," said party leader Jayant Patil.
The contract employees of the solid waste management department of BrihamMumbai Municipal Corporation (BMC) also present at Azad Maidan to show their support to farmers' protest.