Election victory rallies banned by EC after surge in COVID-19 cases
On Tuesday, the Election Commission (EC) has banned the victory rallies on or after the counting of votes in five states and a Union Territory on May 2.
The ban came a day after the Madras high court blamed the EC for the second pandemic wave.
On Monday, when the state reported 16,000 infections and 68 deaths, 75% lowest turnout was recorded in the seventh phase of elections in West Bengal.
Elections were also held in Assam, Kerala, Tamil Nadu, and Puducherry in March and April. The counting of votes there will take place on Thursday.
For West Bengal elections, the campaigning has ended. It was banned at night and was limited to 500 people after dissatisfaction over the measures was expressed last week.
The poll watchdogs were criticised for allowing political parties to hold big rallies which were attended by most political leaders without masks.
It issues guidelines but those were not against any leader or party for flouting them.
The EC has also faced criticism for holding the West Bengal assembly elections in eight phases and for not combining the later phase even after the number of cases kept on increasing in the state.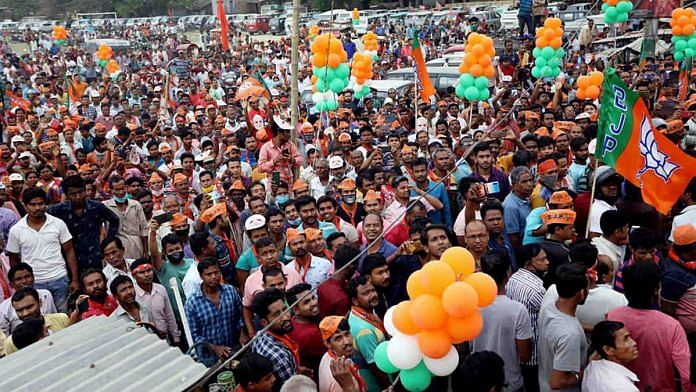 Bharatiya Janata Party (BJP) chief Jagat Prakash Nadda welcomed the EC order banning victory processions. "I have directed all state units of BJP to strictly adhere to this decision. All karykartas [workers] of BJP are using their energies to help the ones in need in this hour of crisis," Nadda said in a tweet.
The Madras High court also said that it would stop the counting of votes if a protocol was not made by the EC.
The court said that the counting cannot be a catalyst for a further surge. The court said that the public health was most important.
"It is only when a citizen survives that he'll be able to enjoy the rights that a democratic republic guarantees."
The court noted that during the election campaigning, no face mask, sanitisers and social distancing were used.
The EC told the court that under the Disaster Management Act, 2005, the State Disaster Management Authority has the responsibility to ensure the rules are followed.