Day before ninth round of talks with farmers, agriculture minister Narendra Singh Tomar says hopeful of positive discuss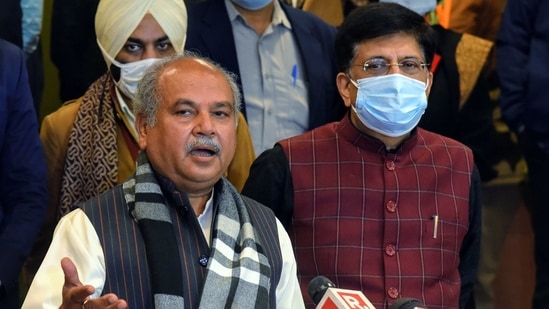 Union minister Narendra Singh Tomar on Thursday expressed hope that discussions with farmers' union's representatives on Friday would lead to positive discussions regarding the newly implemented farm bills.
The farmers are protesting against the three farm laws introduced by the centre and on Tuesday they have made it very clear that they will not accept any committee formed by the Supreme Court. The farmer unions said that the members of the committee are pro-government.
The President of the Krantikari Kisan Union, Darshan Pal, said, "We'd issued a press note last night stating that we won't accept any committee formed by Supreme Court for mediation. We were confident that Centre will get a committee formed through the Supreme Court to take the burden off their shoulders."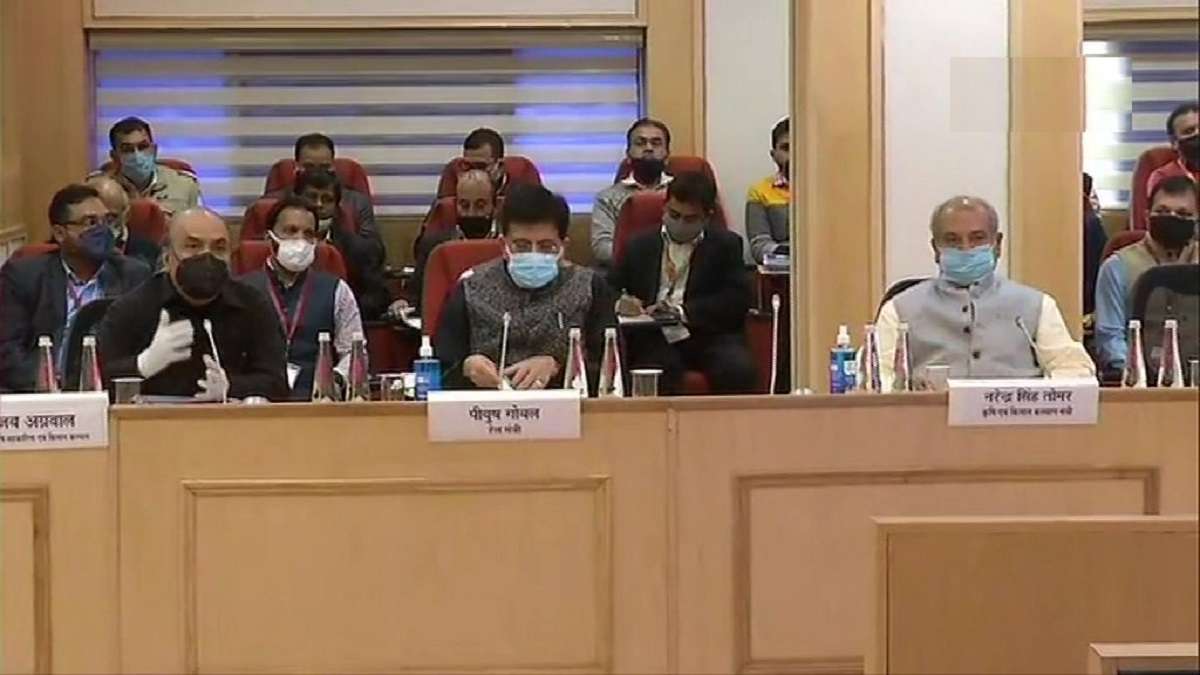 "We had said yesterday itself that we won't appear before any such committee. Our agitation will go on as usual. All the members of this Committee are pro-government and had been justifying the laws of the government," said Balbir Singh Rajewal, a member of the Bhartiya Kisan Union.
The supreme court decided to set up a 4 member committee which will include, Harsimran Mann of Bhartiya Kisan Union (BKU), Dr Pramod Kumar Joshi, agriculture economist Ashok Gulati and Anil Ghanwat of the Shetkari Sanghatana, a Maharashtra-based farm union.
The farmers had refused to appear before the Supreme Court-mandated panel as they consider it to be "pro-government".
Protesting farmer leaders welcomed Bhartiya Kisan Union president Bhupinder Singh Mann's decision on Thursday to rescue himself from a Supreme Court-appointed committee, and reiterated that they do not want any panel and will not settle for anything less than the repeal of the three contentious laws.
As it was decided during the 8th round of talks between the Centre and union leaders of protesting farmers, both sides are scheduled to meet on January 15 (Friday).
The Supreme Court stay has come as a disappointment to both the Centre and the farmers. Another minister of state for agriculture Kailash Choudhary said the government did not want the laws to stay. "We did not want the laws that were passed in Parliament to stay. In spite of this, the Supreme Court order is 'sarva-manya'. We welcome the Supreme Court order," he said.