Centre says 70 districts in 16 states saw 150 percent increase in COVID-19 cases in last 15 days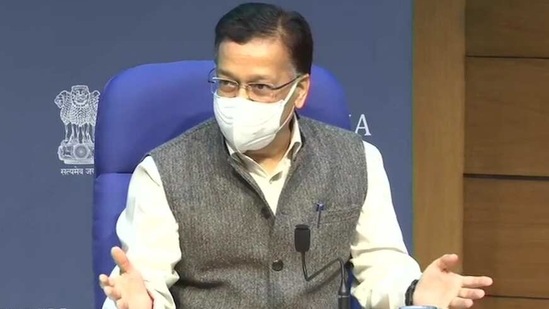 On Wednesday, the government said that Covid-19 cases have increased by over 150 percent in 70 districts spread across 16 states in the country in 15 days starting from 1 March.
The Centre observed that 55 districts in 17 states witnessed a spike of 100 to 150 per cent.
On Wednesday, the Union health secretary Rajesh Bhushan said that the increasing trend has been observed in states and districts that are located in Western and Central parts of India.
The highest covid-19 cases have been recorded with 97,894 cases in a single day in September 2020.
The cases witnessed an upward trend after the cases started to decline in February 2021 and called it a matter of concern.
India recorded highest daily new cases this year. With 28,903 cases and 188 deaths, the country's Covid-19 tally reached 11,438,734 cases and the death toll climbed to 159,044, as per the Union health ministry's data.
Maharashtra is the worst affected state by the pandemic. Nanded district witnessed an increase of 385 per cent in the number of cases reported between March 1 and 15, followed by Nandurbar with a 224 per cent increase and Beed with a 219 per cent increase.
In the same period, Dhule, Nashik, Jalgaon, Bhandara and Nagpur districts, the increase was less than 200 per cent, while in Chandrapur, Ahmednagar, Buldhana, Aurangabad and Akola, it was less than 100 per cent.
According to health ministry data, cases increased by 500 per cent in Ratlam in Madhya Pradesh, by 425 per cent in Surajpur in Chhattisgarh and by 367 per cent in Himachal Pradesh's Sirmaur districts in the mentioned period. Rupnagar in Punjab also reported a spike of 256 per cent, the ministry noted.
Earlier in the day, the ministry also said that an increase of cases is being observed in Delhi, Gujarat, Karnataka, Haryana, Maharashtra, Tamil Nadu, Punjab and Madhya Pradesh.