BMC's action on Kangana Ranaut's office, actress compares with Pakistan: 'Babar and his army'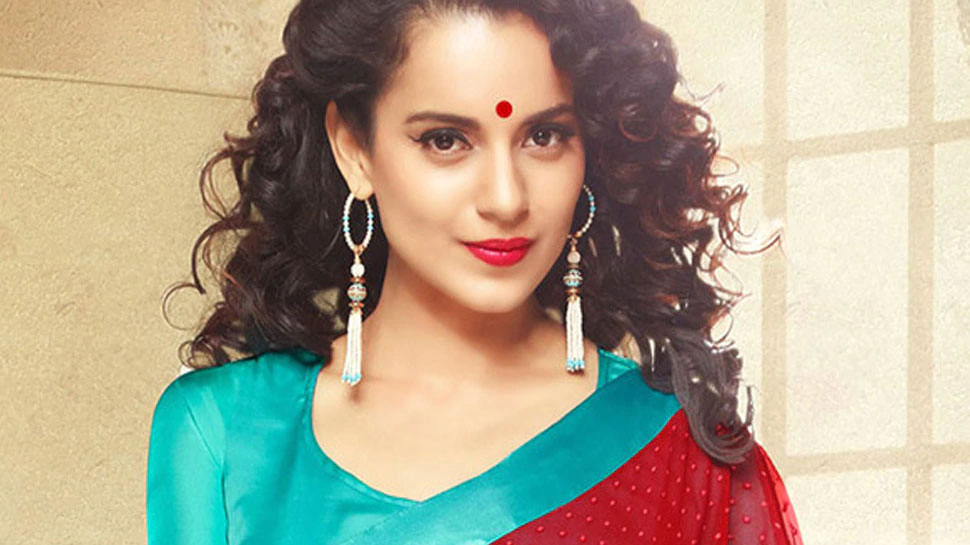 The Brihan mumbai Municipal Corporation (BMC) has started its operation before Bollywood actress Kangana Ranaut reached Mumbai. The BMC alleges that the actress has not constructed the office as per illegal construction and plan. For this, Kangana Ranaut was sent a notice on behalf of the BMC, but he did not respond. Thereafter, on Wednesday, the BMC has initiated action on the illegal construction of the actress. Kangana has reacted to the action of the BMC.
Kangana Ranaut is always active on social media. He has criticised the BMC's action on Twitter. At the same time, the Maharashtra government has been described as Babar and Pakistan. Kangana Ranaut has shared photographs of the BMC employees on his official Twitter account. In which he is appearing to break the alleged illegal construction in the office of Kangana Ranaut. While sharing these photographs, Kangana has criticised the Maharashtra government.
A large number of police forces are deployed outside the office of Kangana Ranaut. Sharing these photos, he wrote in his tweet, "Babar and his army. While sharing another picture, Kangana Ranautwrote in his tweet, "Pakistan". In the third tweet, kangana wrote, "I never stay wrong and prove my enemies again and again," kangana wrote while sharing a picture of the action being taken in his office on behalf of the BMC. That is why my Mumbai is now Pok. '
All this tweet by Kangana Ranaut on social media is becoming increasingly viral. His fellows are reacting to this tweet. Let me tell you that the BMC alleges that Kangana Ranaut has violated the rules in building his office. The BMC says the actress ' office has not been constructed according to the plan.
https://twitter.com/KanganaTeam/status/1303574493273550851/photo/1