Bihar bound Shaheed Express derail at Charbagh Railway Station; no casualties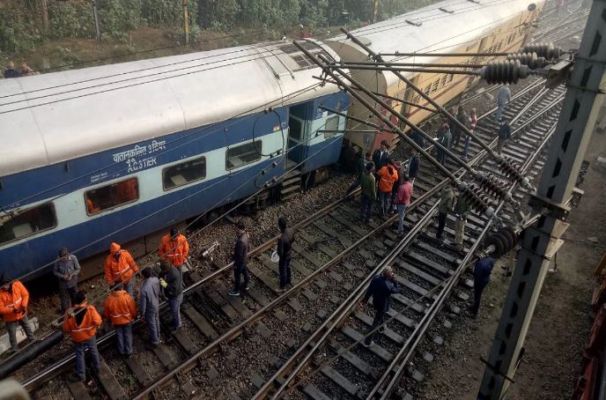 On Monday morning, Bihar bound Sheed Express Special (04674) got derailed at Charbagh Railway Station. There are no casualties reported and the rescue operation is underway, Government Railway Police (GRP) said.
The train departed from platform number 9 and the incident was reported at 7:40 am. The train runs from Amritsar Junction in Punjab to Jaynagar Station in Bihar.
"The train had arrived at around 7:20 am and it got derailed as it began to roll out of the station. No casualties have been reported since the train was moving at a slower speed," said Saumitra Yadav, superintendent of police (SP), Railways.
The control room was informed about the derail and the officials with Northern Railways (NR) rushed to the spot as soon as possible.
"Two bogies of the train got derailed. We are shifting the passengers of the affected bogies to other bogies of the same train and will allow to train to depart on its scheduled journey," said a senior official with NR.
The clearing of the track will take a couple of more hours and the rescue operation is on, Officials said.
There were 155 passengers in the two coaches that were derailed. The arrangement for them was made in other coaches.
Sanjay Tripathi, DRM, said that the express train had left from the yard and was running at a slow pace. He said it is a matter of probe that why did the derailment occur and a committee has been formed to ascertain the cause of the derailment.
Two coaches of 04674 Amritsar to Jaynagar derailed at Charbagh station of Lucknow division. No injuries or casualties reported. More details awaited, ANI tweeted.
This month a similar train derail happened from Chhattisgarh where 17 wagons of a goods train derailed on the Kirandul- Vishakhapatnam route in Nazal-hit Bastar district.
A train loading fertilizers and raw foodstuffs were heading to Chhindwara from Itarsi when the Central Railway in Madhya Pradesh disrupted the traffic.