Biden takes US back to Paris climate accord on the first day of office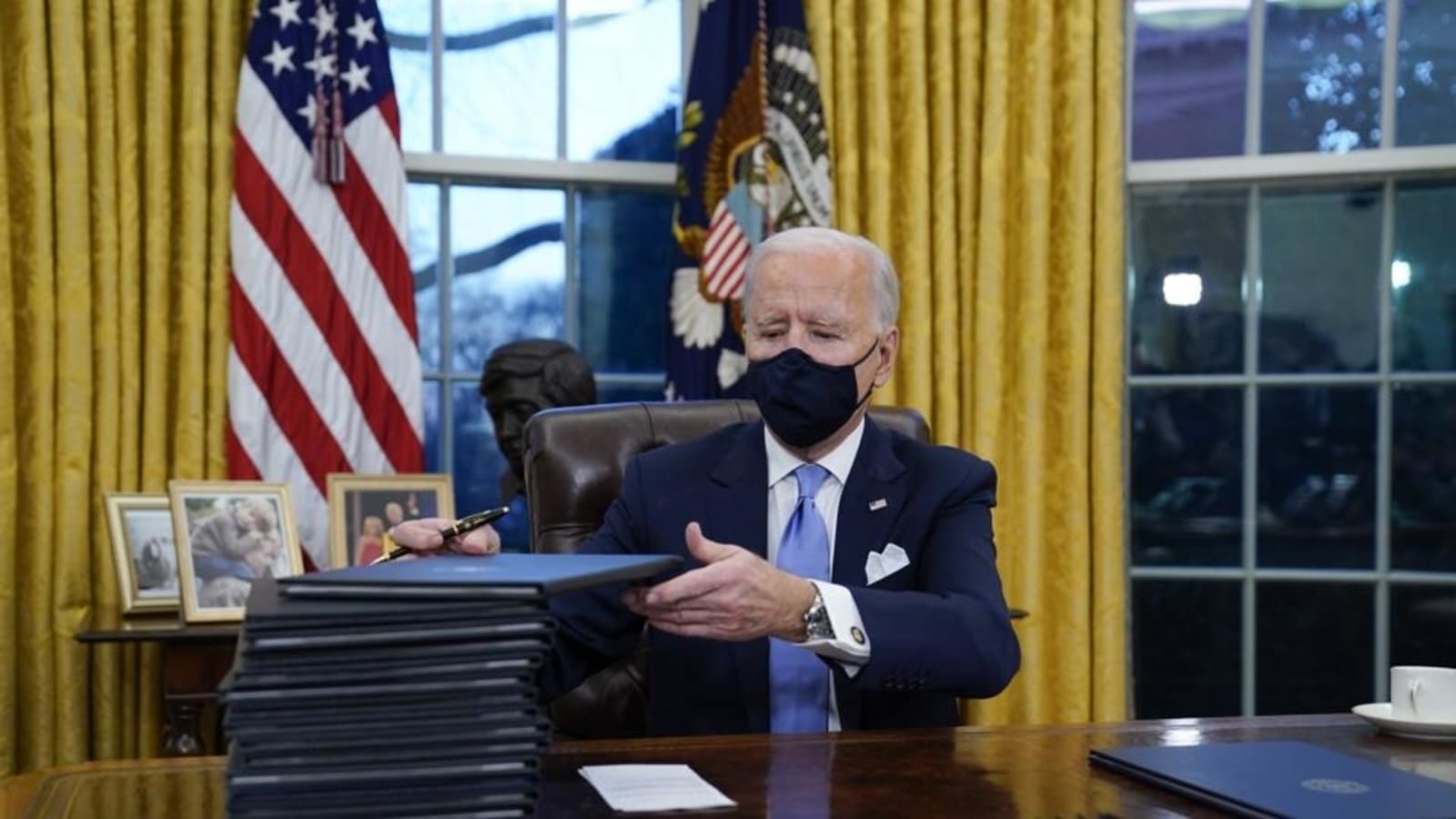 President Joe Biden signed the executive orders on the first day of office on Wednesday that returned the US to the Paris Agreement on the climate crisis and the World Health Organization and ended the Muslim travel ban, which was the most controversial decision during Donald Trump`s rule.
Biden signed 15 executive orders in total. The three out of 15 are mandated masks on federal property and interstate transportation, launching a "100 Day Masking Challenge", reaffirming the highest property he is according to combating the Covid-19 pandemic.
"I thought, with the state of the nation today, there's no time to waste, get to work immediately," President Biden said before signing the orders then picked them up from a pile of folders.
Biden returned the US to the Paris Agreement that former President Barack Obama had made but Trump pulled the US out and it favored India and China at the expense of the US.
Biden realized the importance of a global body in between the pandemic so his move to join WHO was also very important. Trump blamed WHO for his inappropriate handling during the pandemic.
White House spokesperson Jen Psaki said Dr. Anthony Fauci, the top US epidemiologist will lead the US delegation to the world body in America's renewed engagement with the world body.
President Biden also told reporters "Trump had left him a "generous" note but refused to share its content saying it was a private matter. He said he must speak first about it with Trump".
Trump and Melania Trump did not receive their successors. Biden`s message through video conference to the other leaders was, "If you're ever working with me and I hear you treated another colleague with disrespect — talk down to someone — I promise I will fire you on the spot. On the spot…Everybody is entitled to be treated with decency."