'Aatmanirbhar' health sector focuses on PPL model: PM Modi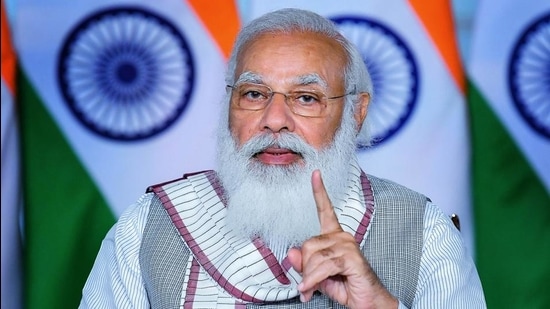 Prime Minister Narendra Modi on Tuesday while discussing the health allocation in Union Budget said that India is now becoming Aatmanirbhar in the health sector with focus on the public private partnership (PPL).
"The amount allocated for the health sector in this year's budget is unprecedented, and is an attempt to provide better healthcare services to every citizen of this country. The last year was a test, particularly for the health sector, but I am happy to announce that India managed to pass the test successfully as it managed to save lives and create testing infrastructure in a few months, with currently 2,500 labs active for Covid-19 testing and 210 million tests administered so far," said Modi.
He gave credit to private and public sector for handling the Covid-19 situation so well.
"Covid-19 has taught us that we don't have to just fight this pandemic but also be prepared to handle such epidemics in the future. We have to keep India ready for any eventuality, which is why it is equally important to strengthen the health sector. From medical equipment to medicines, from ventilators to vaccines, from scientific research to surveillance infrastructure, and from doctors to epidemiologists, we have to focus on each and every segment so that we are better prepared to deal with any health emergency in future," Modi said.
He said that the PM Atmanirbhar Swasth Bharat Yojna (PMANSBY) has been started.
"Under this scheme, from research to testing and treatment, the idea is to establish an advanced ecosystem within the country. PMANSBY will increase our strength in every spectrum. Based on the 15th finance commission recommendations, our local bodies will get more than ₹70,000 crore to strengthen health sector services. The government's focus is not merely on investing in the health sector but also to ensure health services are accessible in the remotest parts of the country," he said.
He also mentioned that the employment opportunities would increase after government invested in health sector.
"The world has noticed India displaying its strength in the health sector during the pandemic in great detail,. Globally, the reputation and trust in India's health sector has reached the next level. We have to be future-ready keeping in mind this trust. In future the demand for Indian doctors, nurses and paramedics globally is going to further increase. Made-in-India medicines and vaccines have also garnered trust among global community. We have to make preparations keeping this in mind," said Modi.
"Earlier, the health sector was handled in a fragmented manner but our government has adopted an integrated approach towards health, which is why we are not merely focusing on treatment but also wellness. From prevention to cure, we have adopted an integrated approach," said Modi.